Home
/ Further processing options
Further processing options
CMC Klebetechnik is not just a pure coating company for films (fabrics, nonwovens). A wide range of finishing steps are available.
The extensive machinery includes cutting of rolls, punching of shaped parts, laminating and formatting as well as the production of pilot series on laboratory coating systems and flatbed cutting plotters. Milling of material plates up to several millimetres thick is also possible.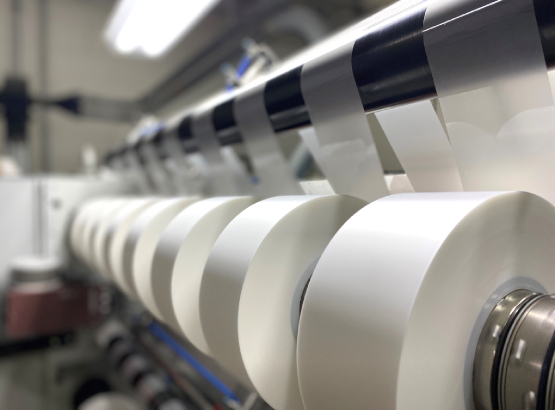 Cutting
Coated and uncoated films (fabrics, nonwovens) can be cut to the required width in 1/10 mm steps according to customer specifications. This produces rolls between 5 m and approx. 2,500 m long, depending on the material.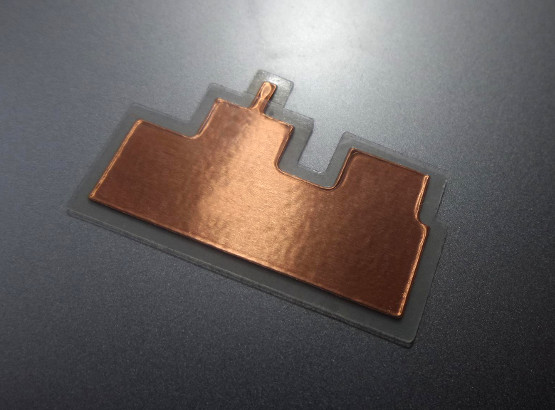 Laminate
It is possible to laminate material webs up to 1,400 mm. This allows different products to be combined, e.g. a fabric with a film. The lamination is carried out at room temperature up to max. approx. 120°C.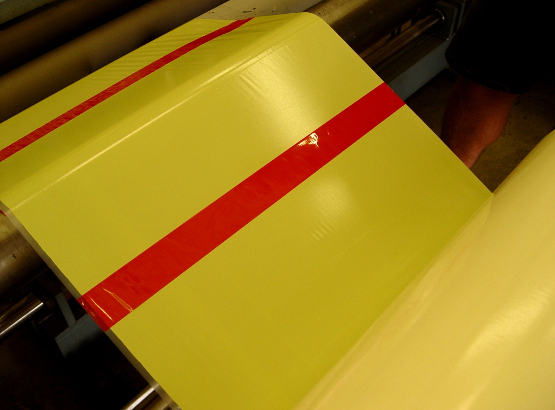 Formatting
Several lines are available for cutting to length and formatting films (fabrics, non-wovens). From small rectangles in postcard format up to approx. 1,500 x 1,500 mm, very precise cuts can be offered. Materials from CMC or provided materials can be processed.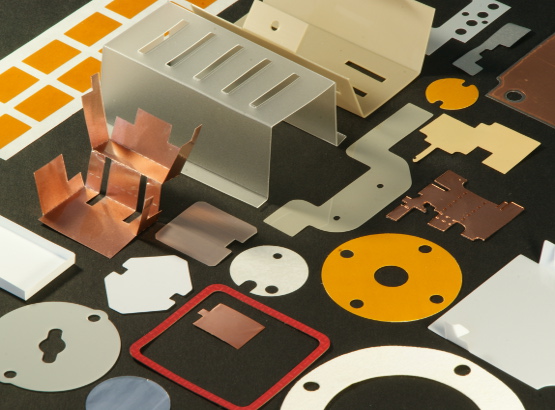 Stampings, formed parts, labels
More than a dozen punching lines can produce a few thousand to several hundred thousand punched parts. Techniques used are stroke punching (discontinuous, good for small series) and rotary punching (continuous punching, good for larger series or high punching accuracy). Inexpensive strip steel cutting tools are used for simple punched parts, for demanding materials or large quantities (tool life) also full-cutting tools or punching cylinders.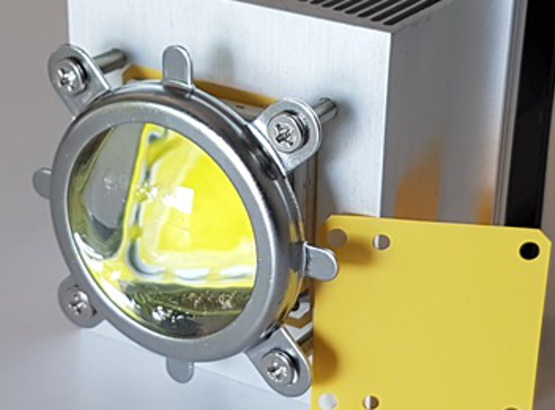 Small series and prototypes
Two high-performance cutting plotters from the company ZÜND are available for the production of small series (a few hundred parts), pilot series and prototypes as well as stamped parts with complex contours or from materials that are difficult to stamp. The maximum part size is about 2.5 m x 3.0 m. Materials between about 10 µm and 3,000 µm can be processed.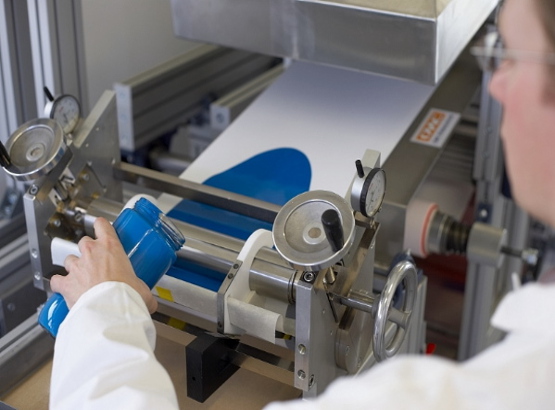 Coating & Development
Coating including developing, advising and testing customer-specific coating solutions. The actual core business and one of the most important fields of competence of CMC Klebetechnik. Like all the services described above, the coatings can also be designed completely individually. A multitude of different adhesive types, many different carriers (foils, fabrics, nonwovens) and variations in layer thickness leave little to be desired. This makes it possible to adapt to the requirements of the customer's application. About 50% of CMC Klebetechnik's products are customer-specific applications. Some coatings are also made on a contract basis, i.e. the customer provides the film, for example, which is then coated at CMC Klebetechnik.